Co-op Details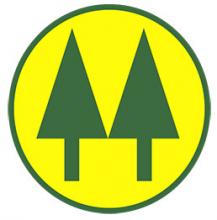 Basic Info:
Spartan Housing Cooperative is a non-profit, autonomous organization providing an affordable off-campus housing option to students and the Greater Lansing community. There are more than 240 members in our 17 houses. Houses vary from 5 to 29 members, each with their own character and history. Our name honors our historical affiliation with Michigan State University, where we remain a registered student organization. However, we operate independently from the university with additional requirements and guidelines for membership.
Mission Statement:
Our cooperative principles promote quality housing & services. As individuals, we are empowered through democratic participation to create a community equally accessible to all. As an organization, we are committed to expanding the cooperative movement.
Type of Housing Offered:
Single rooms, Double rooms, Shared rooms with 3 or more people
Wheelchair Accessible:
In some areas
Approximate Monthly Rent Including Utilities:
$267-415
Labor Requirements:
Regular chores at house level; houses each contribute volunteer labor to the office/co-op as a whole.
Shared Amenities:
Communal spaces, Shared kitchen, Garden, Shared tools, Parking, Bike storage, Washer and dryer, Wireless internet, Other
Frequency of Shared Meals:
2-5 times per week