The 2016 Request for Proposals has closed.  This page remains as a resource for cooperatives interested in sharing proposals to join NASCO Properties in the future.
If your co-op is interested in purchasing a building and being a part of a larger cooperative organization, NASCO Properties may be an option for you. This document gives some explanation of how NASCO Properties works, and how NASCO Properties can help your co-op develop or expand. Because this relates to real estate and co-op development there is some technical language used here, but you can contact
Daniel Miller
to get answers to questions, or templates and technical resources to help your co-op draft a proposal.  
NASCO Properties (NP), an affiliate of North American Students of Cooperation (NASCO), is seeking proposals for co-op development projects where NP would purchase a residential property and master lease it to a local housing cooperative. NP is prepared to invest up to $100,000 in equity for the acquisition and renovation of a property. NP acts as a "co-op of co-ops", providing joint ownership of properties and is democratically governed by the co-ops to which it leases properties.  To get a sense of how NP works, check out our
orientation manual for co-op members
.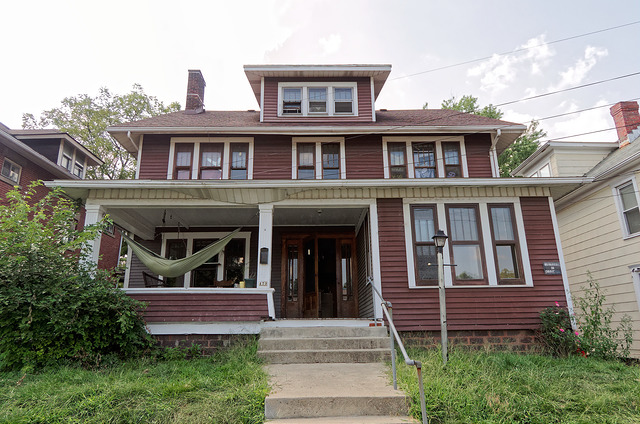 This funding is not a loan, and it is not a grant.  Legally, NASCO Properties would permanently own the building(s) purchased through this proposal, and your co-op would have a seat on the NP board. Your co-op would pay a monthly lease charge to NP based on the costs of operating the property. Your co-op would have autonomy over the operation of the property and your own governance as a co-op. co-ops leasing property from NP control their own membership, policy, community, maintenance and day-to-day operations.  NP is responsible for asset management and all property costs including mortgage, property tax, insurance, maintenance, and capital improvements and reserves.
As a "co-op of co-ops", each of the participating co-ops within NP has a voting seat on the NASCO Properties board.  Effectively, each NASCO Properties co-op co-owns all of the properties in partnership with the other co-ops within the system, and every co-op has a vote on issues that impact the entire system of co-ops.  If your group is new to NASCO Properties, this application would bring your co-op into NP, with a seat on the NP board.
NASCO Properties works to make every member co-op more stable, independent, and capable than they could be alone. NP does this by providing access to reserves for maintenance, emergencies, and vacancies.  NASCO Properties also funds regular internships for co-ops that want help with special projects, and connects NP co-ops to one another through staff visits, board travel, and information sharing.
History
NASCO Properties was organized in 1988 and has since purchased properties in a number of locations across the United States.  Each leasing cooperative is represented on the NP board of directors, and can appoint a board representative of their choice according to their own policies.
Current NP owned buildings are located in:
NASCO Properties is a 501(c)(2) tax exempt holding corporation, sponsored by NASCO, a 501(c)(3) charitable/educational association.  NASCO Properties shares full-time professional staff with NASCO, allowing us to provide expert technical assistance and training for NP co-ops. For more information on NASCO and NASCO Properties, please browse the About pages on this site.  NASCO provides staffing for NASCO Properties.
Project Selection
Basic Requirements:
Property will be operated as a housing cooperative, according to the Cooperative Principles. You can read more about the

Cooperative Principles

here. The leasing cooperative will need to be a legally incorporated entity.

Cash-Flow feasibility.  The rental revenue from members must be able to cover all costs of owning and operating the property, with additional surplus to cover vacancies and contingencies. Feasibility is indicated by a debt service coverage ratio (DSCR) of at least 1.2 (and preferably 1.25). This is the ratio required by many banks for financing. The DSCR can be calculated on the basis of the following formula (contact NASCO staff if you want assistance calculating this ratio):

​Calculate member revenue (gross potential rents less an allowance for vacancies of 5%) plus other possible revenue for parking, laundry machines, etc.

Subtract taxes, maintenance, insurance, utilities, management (calculated at 10% of revenue), and maintenance reserves (calculated at 2% of revenue)

The remainder is your net available revenue available before loan payments;

Divide this number by estimated cost of your debt service (mortgage payments)

The resulting number must be at least 1.2 (in other words, net revenue must be 120% of the cost of debt service)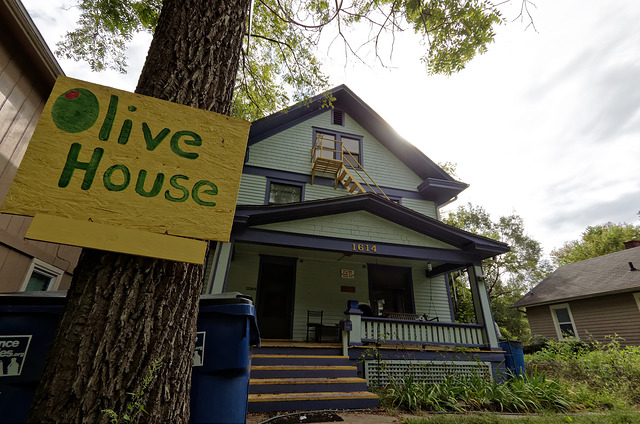 Priorities Used to Weigh Proposals
NASCO Properties will give priority to proposals based on the factors listed below. NASCO Properties may select a proposal that doesn't closely match these criteria - if your co-op is in doubt, please
contact us
to discuss your project. In particular, if your project is not located close to an existing coop, we may want to help your project bring cooperative housing to areas where it is currently lacking.
Expansion of an existing NASCO Properties cooperative

The co-op's goal of serving low-income persons and offering below-market rates

Projects that will be fully operational in a short time with minimal risk or uncertainty

Units accessible to persons with disabilities

Number of members to be served. (This may be viewed as a ratio of NP cash invested to # of beds. Target for up-front costs of less than $5,000/bed created.)

Proximity to and/or relationship with an existing NASCO-member cooperative (near enough to have a 'mentor' co-op in the area, and to reduce travel costs)

Member or community investment through zero- or low-interest loans and/or donations in order to make the project as cost effective as possible and get the most leverage from NASCO Properties funding.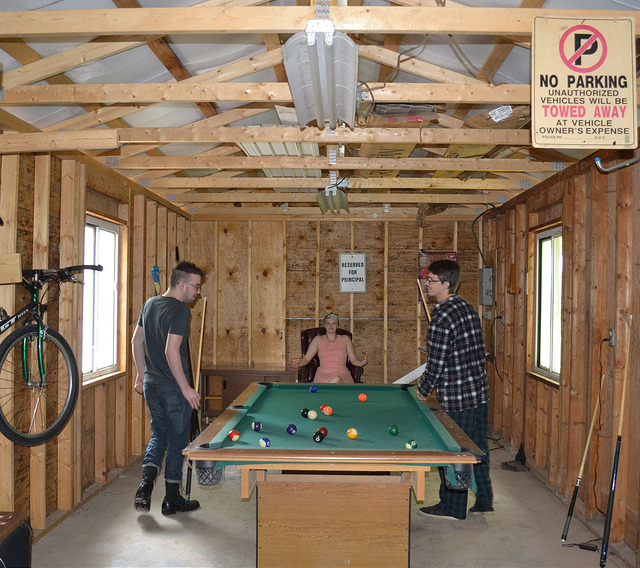 Format For Proposals
Cooperatives responding to this request for proposals may use the application form below or may develop their own format, as long as it includes all of the information requested below.
If a specific property is under consideration, please share a listing or similar information for the property. If a proposal is being put forward without being attached to a specific property, a type of building must be specified.  This should include information on the availability of that type of building, typical purchase costs per unit or bedroom, the zoning status that allows co-op housing, and the name of a real estate agent whom we can contact.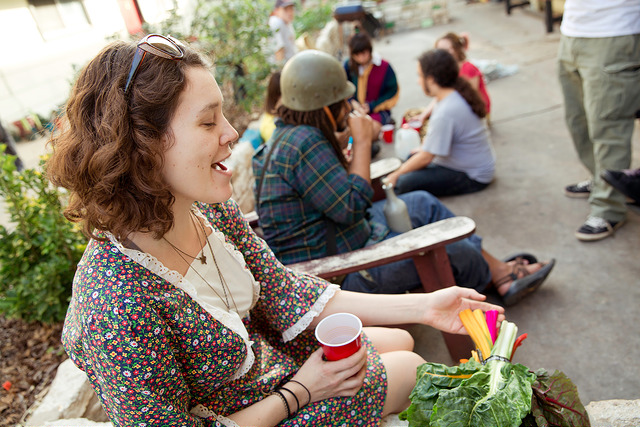 Other information that should be included in the proposal:
Background on the cooperative proposing the project, if they are not already NASCO members;

Tax returns for your co-op for the past two years (if a new organizing group, information on incorporation and status with the IRS);

Current year financial information (income, expenses, vacancy rate, reserves) for your co-op;

Contact information for the person(s) primarily coordinating the project;

Location of the project by address or neighborhood;

General description of the project;

Composition of current and/or intended membership group, and any requirements for membership - income limits, students status, etc;

Proximity to colleges and universities, if the co-op intends to accept students as members;

Expected monthly rents for the co-op compared to local Fair Market Rents, as well as information on local Area Median Income if the co-op is intended to operate as affordable housing;

Development timeline;

A development budget, including purchase price, renovation costs, lost rents during renovation, legal costs, financing fees, appraisal charges, etc.  (NASCO Staff will supply a sample development budget on request, and

video trainings

to help use these templates are also available.);

Any potential sources of financing (e.g., banks, loan funds, the seller, etc.);

Any potential sources of no-interest or low-interest loans if applicable (e.g., members, family, another co-op, etc.);

Whether current members of other houses in your co-op (if any) would be willing to increase their rents to help purchase a new house, and if so, by how much;

Number of members proposed for the project, with estimated average revenue per room or member;

A five year operating budget, with at least a 1.2 debt service coverage ratio (see above explanation.  Staff can provide a template budget projection on request, or you can use the attached template and ask for help in using it.)

Zoning of the property, and any zoning issues affecting a possible purchase (particularly any restrictions on how many unrelated people can live together in a unit).
We realize that some of this information is technical, and the NASCO staff is willing to assist with proposal preparation.  If you would like to talk with a NASCO staff member about an item above, please ask us!  NASCO's staff can also provide your group with templates or examples from established cooperatives to help you draft your proposal.
"Fine print"
In addition, any co-op leasing from a NASCO Properties owned building will become a member of NASCO Development Services and NASCO, paying dues as part of their monthly lease payments. These dues will help us assist others to develop new co-ops in the future.
NASCO Properties reserves the right to revise or change any part of this Request for Proposals. All changes will be forwarded to all interested parties.
Limits of Liability - NASCO Properties, as issuer of this Request for Proposals, does not assume any responsibility or any liability for cost incurred by applicants in responding to this Request, or in responding to approval of a project.
Acceptance and Rejections of Proposals - NASCO Properties reserves the right to reject any and all proposals submitted in response to this Request for Proposals. NP also reserves the right to negotiate modifications with the winning applicant prior to award of the agreement.
Timeline
The preferred timeline is as follows and may be modified by common consent of both parties to the development contract.
Deadline for letter of interest: September 19th

Deadline for submission of proposals: October 10th

NASCO Properties board meeting discussing proposals: second weekend of November 2016

Purchase and development: Between January and fall 2017, depending on the project and the property