Co-op Details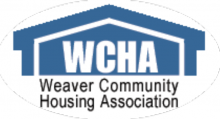 Basic Info:
Several years ago a group of affordable housing advocates and social justice activists united with a mission to create living structures that:
+Provide permanent, sustainable, & affordable housing for low income families and individuals,
+Empower residents to make decisions to cooperatively control & maintain their homes, and
+Create a community based support structure between individuals and families.
WCHA currently holds 2 residential properties in Carrboro, NC. Cedar Rock Cooperative is a community of six 3br units at 703 & 705 N. Greensboro St.; Bolin Creek Cooperative is a ten unit 2br community located at 100 & 102 Crest St.
Our principles:
Affordability
WCHA Resident lease holders pay an initial member share/deposit and a monthly carrying charge that covers mortgage, insurance, maintenance, etc. The target community for all co-op housing we develop is for earners of 60% or less of Area Median Income. Per the definition of "affordable housing" (HUD), unit monthly carrying charges (rent) shall not exceed 30% of the median income for target income range. Our structure allows for shared physical & service resources (ranging from yard equipment to vehicles to gardens to childcare). This strengthens our intentional support network, saving valuable time & money for all participants.
Perpetuity
Our properties shall remain affordable for the duration of organization's ownership. Member monthly carrying charges will not increase with real estate market appreciations. Instead, changes in monthly rent payments are dictated current AMI data. The Board of Directors biannually reviews AMI to determine adjustments for affordability.
Diversity
WCHA provides opportunity for a wide range of residents to benefit from affordable housing with a supportive neighborhood; from families to individuals with special needs to retirees to low income earners. We strive to remain accessible and inclusive of all people who need affordable housing.
Dweller-Control
The most unique feature of co-op housing is democratic residential control. Our properties are cooperatively maintained & resident governed. WCHA properties & the WCHA Board hold monthly meetings for collective decisions. Individual properties have authority to create their own policies, so long as they fall within guidelines of WCHA bylaws. Resident members are elected to represent their respective communities for rotating terms on WCHA's Board of Directors, which remains composed of no less than 50% resident members along side representatives from the community at large.
Sustainability
Social and environmental sustainability are essential for our properties to remain affordable & livable for future generations. Members are encouraged to use onsite recycling & composting. When possible, WCHA employs concepts of permaculture, renewable energy, food cultivation on premises, & the utilization of safe, healthy building materials.
Community
Each WCHA co-op has shared community resources & outdoor facilities used for gardening, social events, group projects, etc. The shared property is essential for the egalitarian, participatory aspect of co-op housing. To maintain operational cohesiveness of community, residents contribute 5 or more "sweat equity" hours per month to the shared ownership process, thus reinforcing the necessary interdependence of cooperative life.
Our mission connects individuals to the collective, and in turn creates community through cooperation.
Mission Statement:
WCHA uses the Cooperative Housing Model as a means to accomplish six principles: Affordability, Perpetuity, Diversity, Dweller-Control, Sustainability, & Community.
Type of Housing Offered:
Apartments
Wheelchair Accessible:
No
Approximate Monthly Rent Including Utilities:
Bolin Creek Coop- rent $660 including internet, plus utilities that vary depending on unit usage (water $60-$80, electric $60-$100) Cedar Rock Coop- $858 rent plus variable utilities (internet: $20-$80, water $30-$90, electric $50-$130)
Labor Requirements:
1.25 hours per week, 5 hours per month for any volunteer service toward clerical, maintenance, & community property needs.
Shared Amenities:
Garden, Shared tools, Recreational area, Parking, Bike storage, Washer and dryer, Wireless internet
Frequency of Shared Meals:
Rarely