Co-op Details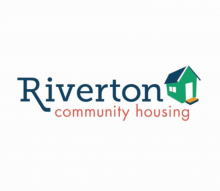 gunnar.carlson@riverton.org
Basic Info:
From its beginning in 1945 as the Chateau Co-op Dining Club, the nonprofit organization now known as Riverton Community Housing has served many thousands of students of the University of Minnesota and nearby colleges by making the pursuit of their educational goals more accessible. With shifting market conditions and the growing need for affordable housing in the late 1960's – early 1970's, the student-run board of directors worked with multiple public and private partners to replace the dining co-op with 127 apartments. Thus the 20-story Chateau Student Housing Cooperative was born; the first students moved in for the start of classes in the fall of 1973.
The Chateau was so successful that there has been a waiting list ever since the doors opened. To expand the amount of member-controlled affordable housing, the Chateau board formed a "parent" nonprofit organization. Four more housing cooperatives and a rental townhome community have been added since 1995, putting the current total number of housing units at 483.
Riverton is now growing in ways the original members of the Chateau board could only dream about and will continue to provide quality, affordable, democratic student housing for another 40 years and beyond!
Mission Statement:
To develop and maintain quality student-oriented housing communities operating on a nonprofit, democratic basis.
Type of Housing Offered:
Apartments
Wheelchair Accessible:
Yes, in some areas
Shared Amenities:
Communal spaces, Garden, Recreational area, Parking, Bike storage, Washer and dryer, Wireless internet
Frequency of Shared Meals:
Rarely