Co-op Details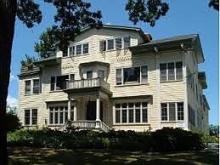 Basic Info:
We are a housing co-operative open to the general public for membership. We were founded in 2012 with one home in Grand Rapids, and now operate four houses with 51 units. We have a board of directors 100% made up of current residents, and one staff. Board meetings are open to all members, and house governance operates on the sociocracy model.
Mission Statement:
Our mission is to provide affordable, community-centric housing in the greater Grand Rapids area.
Type of Housing Offered:
Single rooms, Suites, Apartments
Wheelchair Accessible:
No. One house is located in the historic district, which limits what updates can be made; The others are being assessed.
Approximate Monthly Rent Including Utilities:
Average is $400.00 in rent, $85.00 in utilities.
Approximate Monthly Cost of Meal Plan if Applicable:
Either $90.00 or $40.00, depending on house. It includes communal groceries, and prepared food for special occasions.
Labor Requirements:
Each member agrees to contribute 8 hours a month to general upkeep, minor maintenance, and house governance. Board members agree to contribute 16 hours a month to board responsibilities.
Shared Amenities:
Communal spaces, Shared kitchen, Garden, Shared tools, Parking, Washer and dryer, Wireless internet
Frequency of Shared Meals:
Three times a week on average.