Co-op Details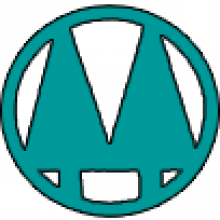 Basic Info:
The University Cooperative Housing Association (UCHA) provides reasonably cost housing to qualified students, visiting scholars and faculty of UCLA and other nearby educational institutions. UCHA was incorporated in 1938 to provide reasonable-cost student housing for those who might not be able to afford other alternatives while attending UCLA. The Co-Op owes its success to many generations of students and staff who have worked together and contribute to the continuation of this unique housing organization.
Mission Statement:
Our purpose is to provide affordable, quality housing to the UCLA academic community, emphasizing the social welfare of members before profit.
Type of Housing Offered:
Single rooms, Double rooms, Shared rooms with 3 or more people, Suites
Wheelchair Accessible:
No
Open to visitors?:
Under normal circumstances yes. During the global pandemic no.
Approximate Monthly Rent Including Utilities:
$600-800
Approximate Monthly Cost of Meal Plan if Applicable:
We provide 19 meals per week for our members. Cost varies as the number of member changes.
Labor Requirements:
Every member is required to perform 4 hours of core shift and Bathroom cleaning shifts depending on the room type they are living in. The new Coopers start working either at the Kitchen or Facilities as their crews. After the first quarter, they can choose to serve in a more specific crew.
Shared Amenities:
Communal spaces, Garden, Workshop, Shared tools, Recreational area, Parking, Bike storage, Washer and dryer, Wireless internet
Frequency of Shared Meals:
Under normal circumstances 19 times in a week. During the COVID-19 members are not allowed to eat together at common spaces.