Submitted by

Bronwyn

on Fri, 07/02/2021 - 11:27am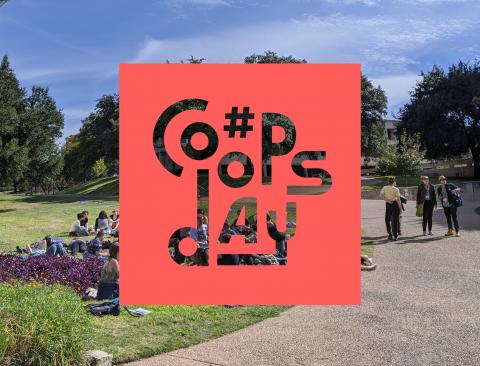 Today co-ops around the world celebrate International #Coopsday. This year's theme is #RebuildBetterTogether and is a welcome invitation to celebrate how our co-ops are meeting the pandemic crisis with solidarity and resilience and offering a people-centered recovery. 
Last week at our Staff & Member Leadership Convening, NASCO co-op leaders shared some of the radical tools and tactics that they're using to support their members:
No barrier payment plans
This is one method that co-ops are using to ensure that members stay housed, fed, and have basic necessities such as a bed, sheets, toiletries, etc. even if they are in a position where they are unable to pay house dues. Some co-ops, who previously charged late fees, have waived these fees during the pandemic
 
Mutual aid funds
Another method that co-ops are using to meet members' needs is a member mutual aid fund. This fund is separate from co-op dues and can be used as a backstop for members who are in need. 
 
Emergency grants
Some housing co-ops were able to tap into operating reserves this year to provide emergency grants, scholarships, and/or compensated leadership positions to their members. 
 
Solidarity
Ensuring continuous support for members includes solidarity with other cooperatives and social justice movements. Co-ops have joined forces with other organizations to engage in advocacy, direct action, and mutual aid. Other co-ops have set aside traditional housing rooms for people experiencing housing instability. 
These are just some of the methods that NASCO co-ops have developed to support community resilience over the last year. 
We are currently collecting data on the impact of COVID on group-equity and campus co-ops in North America to further assess how our sector has been affected by the pandemic and what steps have been taken towards recovery. Please share the impacts on your co-op here.