Submitted by

Bronwyn

on Mon, 07/20/2020 - 1:00pm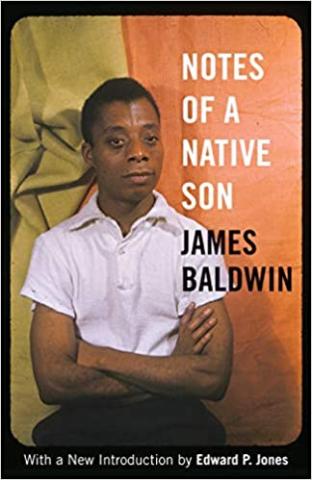 Notes of a Native Son by James Baldwin 
Recommended by NASCO Board Director and ICC Ann Arbor member Julia Selig
In these turbulent times marked by loss and yet full of new and rediscovered drives and passions, I have found sensible, if not outright necessary, for retrospection and, more importantly, introspection. With the blessing and the curse of an eloquence that forces its reader to listen regardless of their racial identity, James Baldwin's first nonfiction publication Notes of a Native Son allow us to do just that. 
A man fervently opposed to the construction or the view of blackness as a monolith was somehow able to accurately write about his own blackness in a way that resonates across the African Diaspora inside and outside of the United States of America. I recommend this for NASCO's first book of the month so that we sit in the comfort and the pain to think again of the role of identities, family, race, class, responsibility, and hope to name a few. I wish that with Notes of a Native Son we discover and revisit with a more critical lens literary works and narratives that aim to speak or explain our country and our society. 
For those of you already familiar with Jimmy, I recommend Begin Again: James Baldwin's America and the Urgent Lessons for Our Own by Eddie S. Glaude Jr. This is a book I am still waiting for in the mail that connects Jimmy's words, joys, and pains to our contemporary black experience and our racialized society. While you also wait for this book to arrive, I recommend watching Haymarket's Teach-In of Begin Again presented and discussed by Maya Marshall, Cornel R. West, and author Eddie Glaude. 
May this month's book mark the beginning of a journey filled with purpose or an insightful moment in the journey for our revolution. 
With kindness and in cooperation, 
Julia Selig Beltré
See the full reading list here