Submitted by

Bronwyn

on Fri, 07/07/2023 - 8:23pm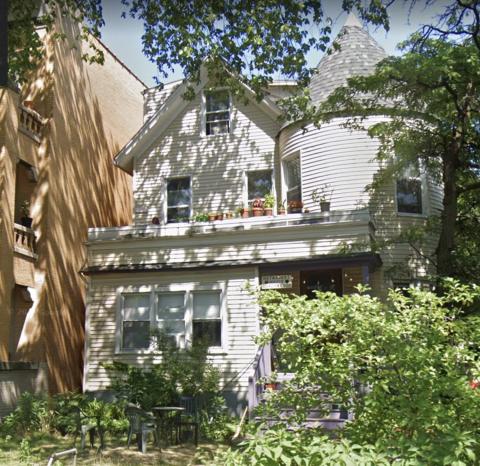 NASCO Properties (NP) finalized the purchase of four co-op properties in Illinois last week, bringing our collective ownership portfolio to 20 total buildings. NP welcomes these properties into its unique structure as a "co-op of co-ops," which leverages equity from the buildings it owns to provide purchasing collateral to new or existing groups. 
NASCO Properties, which has operated as a property holding and management non-profit since 1988, is organized under a shared ownership model and is governed by a board representing each co-op in its membership. Rather than serving as a typical property management corporation, NASCO Properties promotes member ownership and management within its co-ops and supports local systems through consistent training and recommendations, direct consultation, and by sharing technical resources from similar co-ops. 
The new properties acquired by NP include Randolph House of Community of Urbana Cooperative Housing, Haymarket House and Doveland Co-op of Qumbya Cooperative, and Hoyne House of Stone Soup Cooperative. Each of these properties aligns with NASCO Properties' goals to expand and protect co-op housing without resulting in displacement, gentrification, loss of affordability, or actions that would harm the Fair Housing rights of local residents. These properties already operate as independent housing cooperatives in their communities and offer rents that are below market rates. In addition, the co-ops are able to limit future rent increases to below those expected without the economy of scale made possible by joining NASCO Properties while offering a higher quality of life through increased building maintenance.   
Alongside the expansion, NASCO welcomes Maggie O'Connor as the Director of Property Services, a newly created position focused on financial sustainability in NP co-ops through bookkeeping and technical assistance, local member support, training, and connecting co-op leaders with peers to share best practices. Maggie brings 8 years of experience in cooperatives to the role, including both officer and staff roles at the Inter-Cooperative Council of Ann Arbor, alongside recent experience serving on the NASCO Board of Directors. 
The cooperative housing community celebrates NP's expansion as a huge win for the housing justice and economic justice movements at large by keeping these properties out of the speculative housing market and ensuring their ability to continue operating as affordable resident-owned and -managed housing in their respective communities.