Submitted by

Ratih

on Sat, 11/03/2018 - 8:59am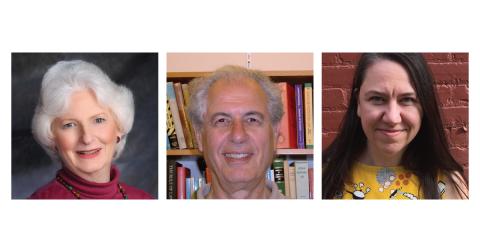 The NASCO Cooperative Hall of Fame, created in 1989, honors the best of our movement.  We use the Hall of Fame as a means for NASCO member co-ops to provide broader recognition to individuals who have made a truly significant impact. This year, a committee of former Hall of Fame inductees and NASCO board members selected three individuals to join the Hall of Fame:Sheella Mierson, Educator
"I owe my existence to a cooperative," is what Sheella Mierson once said in reference to her parents' meeting at the Co-op Youth League in Chicago in the 40's. Since she was in utero, Sheella's family would spend their summers at Circle Pines Center, a cooperative family recreation camp in Delton, Michigan. In 1968, as a student and member of the Inter-Cooperative Council at Ann Arbor, Sheella talked the ICC into sending her to a cooperative education conference in Puerto Rico followed by field trips to the Michigan Association of Housing Co-ops, the National Association of Housing Co-ops, and the senior citizen co-ops in Detroit. Seeing first-hand the synergy developed by co-ops working together, Sheella wanted to do more. As Chair of the Education Committee, Sheella felt that an important next step would be to organize a conference, inviting student co-ops from around the United States and Canada later that spring. Sheella organized the ICC conference in 1968 where NASCO was founded. NASCO, as we know it, owes its existence to Sheella Mierson. Sheella is still actively interested in cooperatives, particularly in how sociocracy can be used in cooperatives to increase communication, transparency, and participation.Howard Adelman, Leader
After joining Campus Co-operative Residence Incorporated in Toronto in the mid-1950's, Howard Adelman became CCRI's first general manager in 1959. He was the "whiz kid" behind CCRI's rapid expansion in the early and mid-1960s. In 1963, Howard started a multi-property housing co-op in Waterloo. A year later, he successfully lobbied the Canadian government to provide the same kind of capital loans to student housing co-ops which they were providing to Universities to build dorms. His development company created the first purpose-built housing co-op in North America in 1966–Hammar at Waterloo Co-operative Residences Inc. Their second project was Rochdale College, and they also built Neill-Wycik Co-op College in Toronto and Pestalozzi in Ottawa. Perhaps most notably, was 
a presentation Howard gave in Ann Arbor in 1968 (see Sheella Mierson's bio above!) which convinced HUD officials to loan to student housing co-ops in the US. Howard's initiative to build government loan funded student housing co-ops was a key factor behind the hugely successful family housing co-op movement in Canada and has contributed to the affordability of hundreds of thousands of co-op housing units through his work.Anjanette Bunce, Educator
Anjanette Bunce's contribution to NASCO and the co-op movement has extended over a decade and her influence is widely felt. Anjanette has been involved in a number of cooperatives, including being president of the Inter-Cooperative Council at Ann Arbor in the late 1990s, being Director of Education at NASCO (2000-2004), being active in the Fellowship for Intentional Communities, and being a director of People's Food Co-op in Ann Arbor. As NASCO's Director of Education, Anjanette played a major role in expanding NASCO's educational offerings. She designed a co-sponsored Institute with the Fellowship for Intentional Communities in 2000 and also implemented the first major expansion of Institute programming–going from four to five course sessions, which lead to a 20% increase in conference attendees. Anjanette also helped implement the systems that facilitated combining the staffs of NASCO, NASCO Properties and NASCO Development Services (then Campus Cooperative Development Corporation) into a combined "NASCO family" staff, which lives on to this day.