NASCO launched the Cooperative Leadership Certification program in the Fall of 2020 and welcomed a cohort of 9 emerging cooperative leaders. Throughout the year, cohort members developed leadership initiatives within their home communities while learning cooperative leadership core competencies, consulting with each other on personal challenges, and working directly with NASCO staff. 
Congratulations to our first graduating cohort!
Learn more about the 2021 graduates and their leadership projects below:
Evana Enabulele (they/them)
Queer the Land, Seattle, WA
Evana is a core member of Queer The Land (QTL). Evana leads the housing circle in QTL, nurturing the dreams of QTBIPOC of building a home and safe community space. Their passion is not only working on unique housing strategies but also finding ways to combat the mental aspect of displacement and gentrification.
Evana's Project
Evana's project focused on relationship building and education within Queer The Land with a goal of improving the groups capacity. Evana organized and conducted educational programming and training for members and the community to build decentralization of knowledge and skills around navigating conflict, policy, and cooperation. They engaged the original founders of Queer The Land, their Advisory Board, and current members in discussions and visioning around QTL's accountability process and the ways that they can better share the work of the organization along with the institutional knowledge. Coming out of these educational events and conversations, the group plans to develop a new strategy for conflict mediation and to rethink their housing manager position so it can better support the goals of the co-op.
Nadia Abushanab (she/her)
Santa Barbara Student Housing Cooperative, Santa Barbara, CA
I have been living in the Santa Barbara Student Housing Coops (SBSHC) since the summer of 2017. I recently graduated from UC Santa Barbara with a degree in environmental studies and minors in english and environmental studies. Also, I currently serve as Board Treasurer for SBSHC. When I look forward, I see myself with a career in housing justice and I believe the cooperative movement has huge potential to ameliorate the housing crisis in Santa Barbara and beyond. I am looking forward to using the leadership skills from this program to further that work! Outside of the coops I love to read science fiction, cook with Food Not Bombs, and do pottery.
Nadia's Project
Nadia worked with SBSHC and NASCO staff to develop a participatory process for their co-ops board and staff to collect wisdom and advice from their membership about the co-op's long and short term goals. Nadia designed the process to include questions and activities for the members at their annual Spring General Membership meeting prior to a time of high turnover for the co-op. From this data, Nadia created a report for the SBSHC board with suggestions of priorities for the Board, staff, and committees to focus on so that member goals can be reflected in the decisions that the board and staff make going forward. This project left SBSHC with a participatory process that they will be able to use for many years to empower members to participate in the collective work of the cooperative.
Finesse Haverly (she/her)
Community Housing Expansion of Austin, Austin, TX
Finesse currently lives in a 22 person co-op in Austin, TX (Sasona) along with her almost 4 year old daughter and partner. She believes in community, and that being open to sharing experiences, skills, cultures, pains, and growth is what helps a community thrive. She believes that this will be great for her because she will be able to learn more about co-ops and how to start more. She believes that not enough of her people, black people, know about co-ops, and that if they did, they would take more advantage of cooperative living. She also believes that the ones who do know, find it difficult to thrive because of discriminatory reasons, people in general not understanding or holding space for the black experience, and so many other reasons. Finesse wants to be that representation. To show them that we, as black people are the perfect candidates to live sustainably, cooperatively, safely, comfortably, and happily. Finesse also, obviously wants to make room for more family friendly co-ops too. She is excited and ready to give and receive everything with this program.
Finesse's Project
Finnesse's project is intended to be shared more broadly then just her co-op and hopes to be a resources we continue to share and engage with. She worked with NASCO staff to create educational posters for cooperative living spaces designed to start conversations about race and creating a culture of anti-racism in the cooperative. 
Welcoming Our 2022 Cohort!
Please join us in welcoming our 2022 Cooperative Leadership Cohort, who are currently getting started on leadership initiatives within their home co-ops: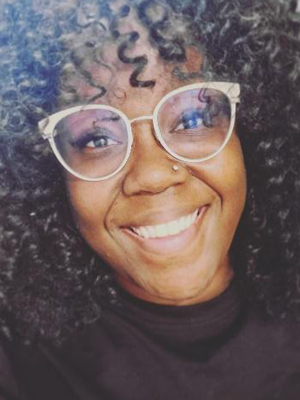 Kimberli Coleman
My name is Kimberli Coleman. My pronouns are she/her. I am a Member Services Coordinator for the non-profit co-op organization, College Houses in West Campus. I recently moved from my hometown of Dallas, Texas to join the cooperative movement that is rising in the West Campus area. I have worked in the non-profit sector for several years throughout my career. As my life has been forever changed by the work that I have been a part of in the non-profit sector, I have seen the good that organizations have done to support the needs of its community through cooperative living. My goal is to learn more about the leadership aspect of cooperative community living and one day, be able to create a model of my own that affords people in need with rehabilitative resources to find a healthier path in life.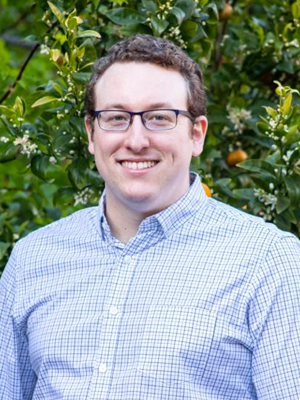 Josh Lavine
Josh Lavine (he/they) is a recent graduate of UC Berkeley and an alum of Cloyne, the 140-person substance-free and academic-theme co-op in the Berkeley Student Cooperative. Over the span of 5 years, Josh has served as a co-House President, co-Community Coordinator, Board Director, and a few other roles. One of Josh's most rewarding life experiences has been organizing with members across the 20 BSC houses to learn that collective action can effectively envision and create another world. Josh has also learned immensely from conspiring, studying, and being in community with disabled people at Cal.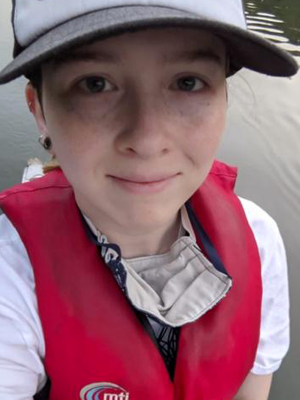 Jesi Merrick
My name is Jesi Merrick and I use she/her/hers pronouns. I'm a software developer based out of Chicago, Illinois, though I grew up in Guatemala. On the side, I'm also currently pursuing my Masters in Biology through Miami University's Project Dragonfly initiative. I am part of a small group who is in the process of forming a housing cooperative based out of Chicago. We are still early on in the process, but we're ambitious about the community and home we want to build! 
Della Moran
Della Moran (she/her) is a formally trained Community Organizer since her college era in Chicago. She has a background in campaigns regarding affordable housing, diversity, equity, and inclusion.  She is a lifelong activist and uses her skills to support equity in the legal cannabis industry in California.   Della has years of experience in different intentional communities, including the Esalen Institute, where she was a community member for 8 years, and an employee at the Farm and Garden for 3. She is currently a resident at a co-op in Berkeley.  She seeks to build anti-racism resource (and action!) guide to help create coop homes safe for multiple cultures.  Della is an outdoors and nature lover. She worked as a garden teacher at elementary schools for many years. She is a watercolor artist and botanical/ science illustrator, nature journaler, and birder.
Erin Wildermuth
Erin Wildermuth is an economic philosopher and third culture kid with a master's degree in International Political Economy from the London School of Economics. She believes that intentional community can help people move from economic exploitation and isolated lives to economic independence and social fulfillment. Erin is spearheading the Synergy Ecovillage project, a community initiative based in Baltimore, MD aimed at bringing environmental empowerment alongside communal work and living to urban-commutable communities.