Co-op Details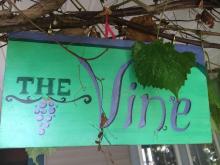 Basic Info:
Student Cooperative Organization (SCO) consists of two housing coops in Athens, Ohio. Formerly known as ACME co-op, The Vine was formed in 1990 as part of a larger collection of co-ops called NASCO Properties (North American Students of Cooperation). The Firehouse was established in 2015.
Mission Statement:
Student Cooperative Organization (SCO) exists to provide affordable housing for Ohio University students and Athens residents.
Type of Housing Offered:
Single rooms, Double rooms, Apartments
Wheelchair Accessible:
No
Approximate Monthly Rent Including Utilities:
$440
Approximate Monthly Cost of Meal Plan if Applicable:
$20
Labor Requirements:
Everyone has a weekly chore assignment. Labor is assigned by hours.
Shared Amenities:
Communal spaces, Shared kitchen, Shared tools, Bike storage, Washer and dryer, Wireless internet
Frequency of Shared Meals:
Rare