Co-op Details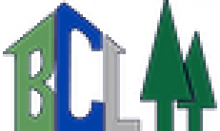 bcl@bloomingtoncooperative.org
Basic Info:
Each house, and BCL in general, is run democratically, and all members contribute their labor in order to keep housing costs affordable. We share responsibilities for household chores and administrative tasks involved in running the cooperative, We make decisions by consensus, typically by at least a 75% majority vote.
As a housing cooperative, we place great value on community. We share communal meals each night, and we have weekly house meetings. We throw parties, open mic nights, documentary/movie screenings, and other community events. We eat together, relax together, and support one another.
Perhaps most importantly, we are committed to fun and inspiration. We paint. We build. We sing. We dance. We watch movies. We ask about each others' days. We really care about the answer. All of this is what makes the cooperative not just a place to live, but it makes it a home.
Between our four houses, BCL consists of over 60 members from all aspects of the Bloomington community. Roughly a third of our members work around town, a third are graduate students, and a third are undergraduates. Our membership consists of individuals, couples, and families. We do not discriminate. We have an open membership policy: anyone who can commit to the expectations of membership is eligible to join.
HISTORY
BCL was founded in 2007 by students from Indiana University with the guidance of experienced cooperatives in Ann Arbor, MI, Madison, WI, Athens, OH, and Berkeley, CA. Our range of members has expanded to include community members and families from Bloomington and surrounding areas.
In 2010, BCL first leases Goodlawn and Which House, at the time called Rivendell and Helm's Deep, respectively. The following year, BCL incorporates as a nonprofit. So, BCL doen't pay taxes, and members don't pay sales tax when making purchases for the organization.
BCL's first owned property was Middle Earth located at 404 West Kirkwood Ave. The house is named in homage to its predecessor the Middle Way House. The 2011 purchase was acquired through loans from Shared Capital, IU Credit Union, and Middle Way House itself.
In late 2020, BCL finalized financing and purchasing of our second owned property, located at 921 West 9th Street, through grants, community-based loans, and a traditional mortgage. Slated to open in early 2022, this property's official name will be finalized by members once open.
With construction and renovation of 921 nearly complete. Members of BCL are excited for this house to join our other 3 cooperative housing locations.
And we're still going strong!
Mission Statement:
As a registered 501(c)(3) nonprofit organization owned and run by its members, our mission is to provide affordable housing while building the foundations of an equitable, sustainable society through the practice of cooperative living.