Co-op Details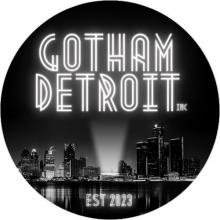 wearegothamdetroit@gmail.com
Basic Info:
Through Gotham Detroit, we will develop a Zero Equity Housing Cooperative so that we can ensure housing security for ourselves and our neighbors and protect the dynamic and rich history of our community and its members. At the same time, our proposed ZEHC model helps tenants establish generational wealth through ownership while creating and preserving affordable housing for Detroiters now and in the future.
The Tenants Association of New Center Plaza & Marlenor (TANCPM) has transformed into Gotham Detroit. After decades of struggle to secure and protect decent, affordable housing for ourselves and our neighbors, and after a year of research and solution-oriented conversations amongst ourselves as organized neighbors, TANCPM moves toward the development of a housing cooperative. Given the sum of our rents paid on a monthly basis, the low expenses being applied to the maintenance (neglect, in reality) of our buildings, and rising real estate values in our immediate area, we know that we are best secured if our investments are not made to entities who do not seek to house us with dignity, but instead to profit from us.
Seward Ave is named after an abolitionist, William Henry Seward. Seward would be ashamed to see working class Black Detroiters exploited, mistreated, and silenced for rent-seeking profit on his namesake street. The tenants on Seward Avenue are being callously treated by greedy property owners who employ fear tactics; we are subjected to unfair treatment; and we are forced to live under scrutiny and face retaliation when we present any opposition. "Owners'' and "Landlords" actively seek to control every aspect of the lives of residents here at New Center Plaza and Marlenor as they view us as mere extensions of their property and their profit-seeking enterprise.
Seward Ave has deep roots. In the 50s and 60s, Seward Avenue was one of few streets that offered rentals to "colored" families. Many of these families and their descendants still reside here today. These are the people who stayed here in Detroit. Through deindustrialization, redlining, freeway construction, the 67 Riots, unemployment, poverty, crime, and urban decay happening all around. But, residents here kept this neighborhood alive, and New Center Plaza was never abandoned.
Soon the remaining families rooted in the original Seward Avenue legacy as a fair housing stronghold and many other lifelong Detroiters will almost certainly be displaced from their homes here on Seward Ave. The Tenants Association of New Center Plaza and Marlenor continues to fight to prevent the unjust displacement of its members, its residents. Without bold and immediate intervention, our displacement as the tenants of New Center Plaza and Marlenor appears inevitable.
Mission Statement:
Gotham Detroit creates and preserves affordable housing. Rather than our investments being made to entities who do not seek to house us with dignity and security but instead to profit from us, we believe that we are best secured in dignified, affordable, and accessible housing, if we invest directly and collectively in our own housing futures.
Type of Housing Offered:
Apartments
Wheelchair Accessible:
N/A
Approximate Monthly Rent Including Utilities:
N/A
Approximate Monthly Cost of Meal Plan if Applicable:
N/A
Shared Amenities:
Communal spaces
Frequency of Shared Meals:
Once a month.