Submitted by

Ratih

on Wed, 04/19/2017 - 3:40pm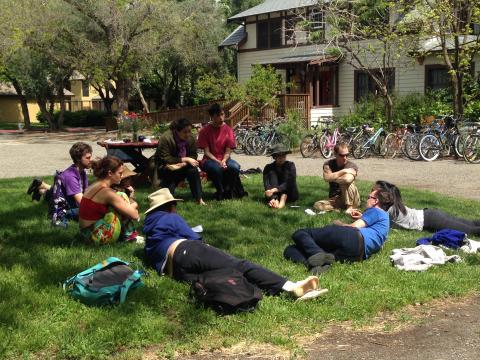 Last weekend, 68 cooperators from along the West Coast convened in Davis, CA for WestCo. This year's conference was organized by members of the Solar Community Housing Association. NASCO staff presented trainings on anti-oppression, The Fair Housing Act and facilitation in co-ops.
Some other popular workshops from the weekend included workshops about collective visioning and the future of coops, self-care for activists, and a hands on planting workshop at J Street Co-op. Other weekend highlights included a POC Caucus, a tour of The Sustainable Living and Learning Community at UC Davis, a garden party at the Domes, DIY screenprinting, and numerous home-cooked potluck meals. Challenging questions were discussed, new connections were fostered, and some good jams were enjoyed by all!