Submitted by

Bronwyn

on Wed, 05/24/2023 - 10:21am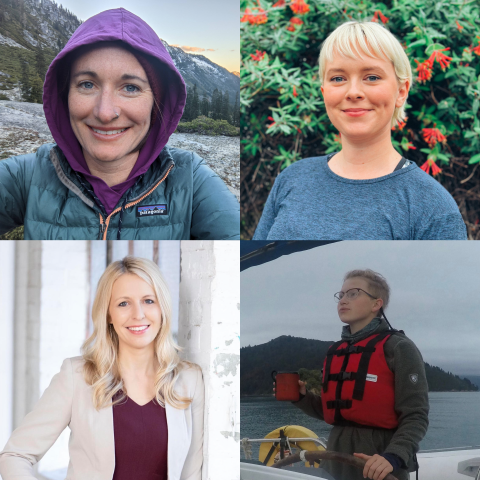 Please join us in welcoming Dahlia Bekong, Trisha Qualy, Nicole Wires, Shelby Bohannon, Sophia Penney, Taliesin Ramos, and Jason Tompkins to the NASCO Board of Directors. 
(Pictured in order from left to right, top to bottom Nicole Wires, Shelby Bohannon, Trisha Quay, and Taliesin Ramos)
Nicole Wires
Nicole (she/her) was born and raised on Hinono'eino and Nuntzi land in the Rocky Mountains.  She lived in various housing coops in college on Ohlone land, and has continued to live cooperatively in one form or another ever since.  Nicole loves mountains, dancing, poetry, gardening, and revolutionary politics.  Nicole serves as the director of the Nonprofit Democracy Network, a community of practice for worker self-directed non-profits, cooperatives, and collaborative projects in the solidarity economy.
Taliesin Ramos
Taliesin (He/They) is a current student at the University of Texas at Austin where he studies Communication and Leadership. They first joined a cooperative community when they moved into Taos, a College Houses cooperative, where he has been serving as the director for a year. An avid outdoorsperson, Taliesin first found their passion for leadership studying with the National Outdoor Leadership School. Elected at the NASCO Institute in 2022, they look forward to applying their experiences in cooperative and outdoor leadership to represent Active Members in the NASCO community. In his free time he enjoys hiking, kayaking, and cooking for friends.
Shelby Bohannon 
Shelby fell in love with cooperative living during her time at The University of Texas. She was a member of ICC and College Houses. Student cooperatives helped to shape her ideas of what's possible with collective power. She is now a United Professional Organizers member and an officer in The Democratic Socialist of America, her work focuses on criminal justice reform. 
Trisha Qualy 
I am from Minneapolis, MN and lived in a cooperative while attending the University of Minnesota in 2009- that experience transformed the trajectory of my life. Now, I am an owner of a financial services firm and am a passionate advocate for women and other underrepresented communities in my industry. I spend my free time traveling, running, quilting, and hanging out with my husband Ben and our dog Biscuit. 
We are also saying farewell to Rek Kwawer, Teena Lorie Harris, and Annmarie Carlson. Thank you Rek, Teena Lorie, and Annmarie for your service and your contributions to NASCO!